Getty Images
While counting the sine qua non of a healthy life, the necessity of having a healthy sleep pattern at the top of the list is a fact that we have known for a long time. Koç University Hospital Sleep Apnea Outpatient Clinic and Sleep Laboratory Assoc. Dr. M. Baran Balcan states that sleep covers about one third of a day and explains the importance of sleep in a person's life as follows: "It is the most important cycle of our life, in which we spend an estimated 25 years in a healthy life cycle. A healthy sleep is essential for the body to prepare for the next day with activities of daily living."
Expressing that our body renews itself both physically and mentally during sleep, Assoc. Dr. Balcan says that a healthy sleep consists of four cycles: "Sleep-wake", "Surface sleep", "Deep sleep" and "Dream phase", and that for an efficient sleep, a person must experience these four stages during sleep as long as they should be.
Not being able to make the sleep pattern healthy, which is one of the biggest problems of our time, turns into an annoying danger for the daily routine of the person and negatively affects his health. "There are many sleep-related diseases, especially sleep apnea, which are very common in the society but are generally ignored, which are observed in about 20% of men and about 15% of women." says Assoc. Dr. balcan.
Think of the times when you feel very tired and say, "I'll get back to myself if I get some sleep". Assoc. Dr. We asked Balcan what we can do if we have such complaints.
For a healthy sleep pattern, Assoc. Dr. Balcan's Vogue He has some suggestions for:
– First of all, if there are these and similar complaints, the person should definitely apply to the sleep disorders polyclinic in a health institution. If there is an underlying sleep-related disorder and this is not treated, any change in living standards for efficient sleep cannot help us to sleep efficiently.
Especially people with sleep-related breathing disorders have difficulty entering the deep sleep and dream phase. In this case, they are deprived of mental and physical rest, which is the main purpose of sleep. Patients diagnosed with sleep-related illness can only have productive sleep if they are treated.
-There are some rules that people who do not have a diagnosed sleep disorder should follow in their life cycle in order to have efficient sleep. First of all, it is necessary to realize that sleep is a cycle that makes up 1/3 of our lives and to pay attention to sleep.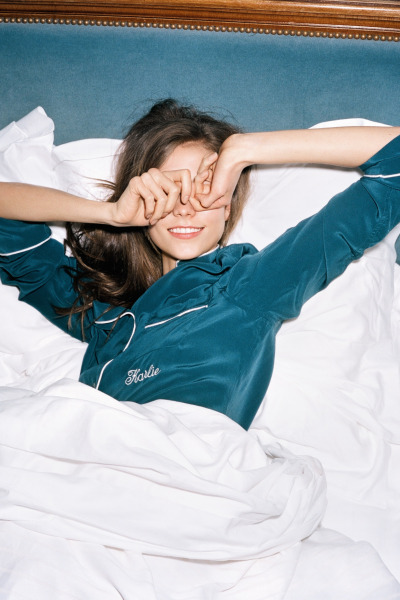 The basic rule of sleep is to be in our bed, no matter where it is. For example, falling asleep while watching TV or reading a book on the sofa or sofa causes a loss of sleep efficiency. Going to bed at the same time or close to sleep every day will provide a sleep pattern.
-A warm shower before going to sleep can also provide a person with efficient sleep.
– It is recommended to have the last meal or snack at least 2 hours before sleep. Spending dinner with light foods prevents reflux that may occur at night and prevents waking up due to heartburn.
As a result, an efficient sleep is essential for our body to rest both mentally and physically. What needs to be done for this is to regulate our living standards for efficient sleep and if we have a sleep-related disorder, it must be treated.
TAGS: QUALITY SLEEP
!function(f,b,e,v,n,t,s)
{if(f.fbq)return;n=f.fbq=function(){n.callMethod?
n.callMethod.apply(n,arguments):n.queue.push(arguments)};
if(!f._fbq)f._fbq=n;n.push=n;n.loaded=!0;n.version='2.0′;
n.queue=[];t=b.createElement(e);t.async=!0;
t.src=v;s=b.getElementsByTagName(e)[0];
s.parentNode.insertBefore(t,s)}(window, document,'script',
'
fbq('init', '1771471336408346');
fbq('track', 'PageView');