The promise: Positioned as the cleanest hair color and hair treatment available in Aotearoa, Evo Hue-verse offers a complete range of ammonia-free permanent color and demi-permanent gloss that promises complete coverage, long-lasting and unprecedented shine without any hidden nasties.
The range extends to 85 cream-based, ammonia-free permanent color shades, 48 ​​zero-lift demi-permanent gloss shades, along with a selection of cream and liquid developers.
Developed by colourists, for colourists, Evo Hue-verse is supported by the launch of its Hue-tube, a series of technical videos to educate salons and their staff about how to get the most out of the range.
Go for the hair expertise, stay for the aesthetic – Inco Studio is one of Auckland's most gram-worthy salons. Photo / Supplied
The practice: I was invited in to Inco Studio for color gloss and blow wave, to see how the range performed on my ashen-hued hair.
By the time you read this, Inco will have had Evo's Hue-verse range of permanent colour, demi-permanent gloss and liquid developers will have been in salon for little over a month.
Its arrival was waylaid with Covid, but Zoe and her team tested it out on mannequins during lockdown, before trialing it on sensitive hair types upon returning to the studio to see how it worked on human hair.
"It's so good having something you can feel less bad about washing down the drain — it's better for customers and better for the environment," says Inco Studio founder Zoe Clark.
But introducing clean color is not the only move Inco is making towards a more sustainable hair industry. While I was waiting for my appointment to begin, a collection agent from Sustainable Salons was dropping off collection bins to ensure Inco's waste is properly sorted then recycled, rather than all ending up in landfill.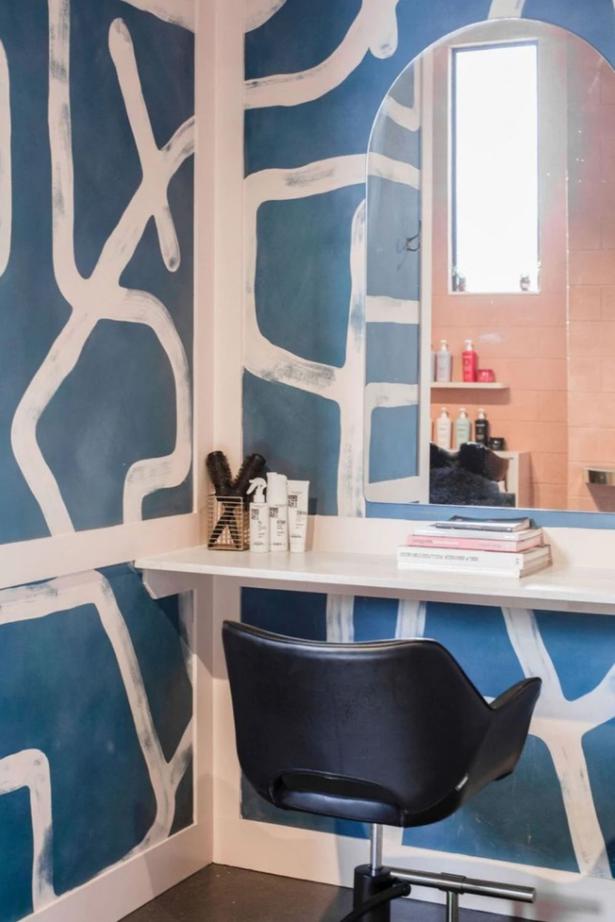 Inco's private booths are an excellent option for those who remain a little nervous about the Covid-19 pandemic. Photo / Supplied
First, I was escorted to the basin, where my hair was thoroughly washed and conditioned before the demi-permanent gloss was applied to my hair and combed through to ensure every strand was coated in its brass-beating goodness.
Unlike regular toners or gloss treatments, this one doesn't have a smell to (as many blondes can attest) rather its lightly perfumed with essential oils to please the senses and unwind the mind.
READ: McInnes & Co. Is The East Auckland Salon Changing The Hair Game
My hairstylist was happy for me to relax at the basin, but with my weekly deadline imminent, I opted to return to my booth to keep chipping away at my article.
After 10 minutes of processing time, I was led back to the basin where my hairstylist rough dried my hair using a round brush, before running straighteners through my mid-lengths and ends to create a soft, undulating curl (my salon go-to) .
I left the studio with a bouncy, Farrah Fawcett-level blowout.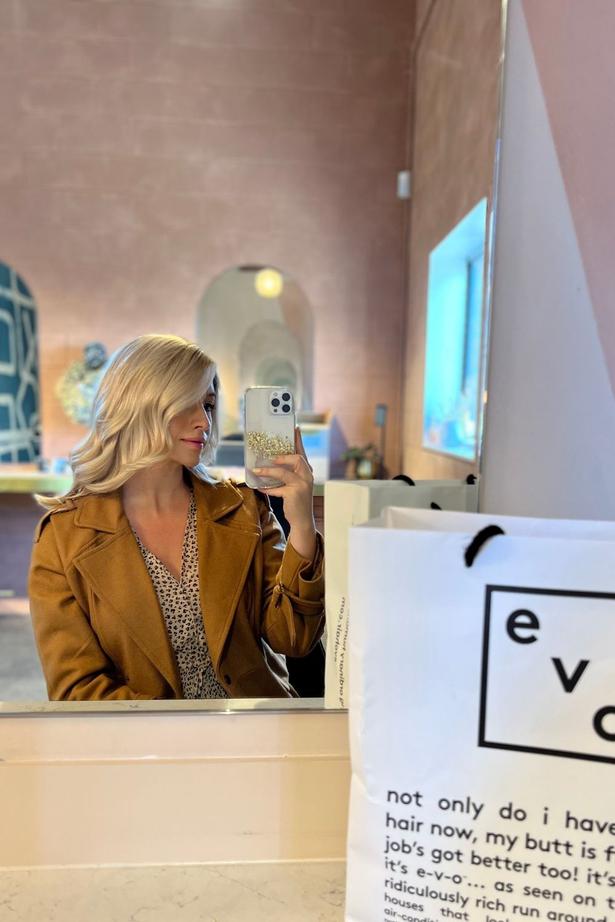 Ash's final result, with nary a honey hue in sight. Photo / Ash Cometti
The place: Inco Studio, 182 Ponsonby Road, Ponsonby. Incostudio.com
The price: Gloss prices vary depending on hair length (short, medium or long) starting from $45 for short hair and up to $60 for long hair. Factor in an additional fee for the blow wave and style, which starts from $45 for short hair.
The verdict: Being on tank water, my hair tends to warm up far too much for my liking two weeks after a color appointment, so toning it in between treatments is something I need to book in for much more often.
I was very pleased with how this short-and-sweet treatment (it took little over an hour) helped to rid my hair of unwanted brassy tones and restore it to its creamy best. Turns out my friends and family were equally impressed, with many of them quizzing me: "have you just had your hair done?"
I'm pretty good at maintaining my color treatments every six or seven weeks, but I'd love to book in for this service mid-way through my color cycle to ensure my lengths and ends remain on point (even if my roots need attention ).
Finished result aside, I found Inco Studio to be a perfect salon for those who are still feeling Covid averse with individual booths ensuring a more private feel, a world away from the hustle and bustle of Ponsonby Road.