Photo: Arnold Jerocki
For some, comfort is at the forefront in the looks created, for others, including popular pieces. Currently, the most popular detail for the second category is platform heels. While both influencers and famous names give small lessons on how to use this trend piece, it is preparing to update itself in accordance with the seasonal conditions in the next 2022-23 Fall/Winter season.
Platform-heeled boots, which carry traces of the 90's style understanding, are first seen in Valentino's Pink PP collection. Being on the radar of names like Olivia Rodrigo, Hailey Bieber and Chiara Ferragni is also one of the reasons behind its popular position. When we look at the 2022-23 Autumn/Winter collections of fashion houses, it is possible to see examples in Versace, Miu Miu and Bottega Veneta, especially in Ambush.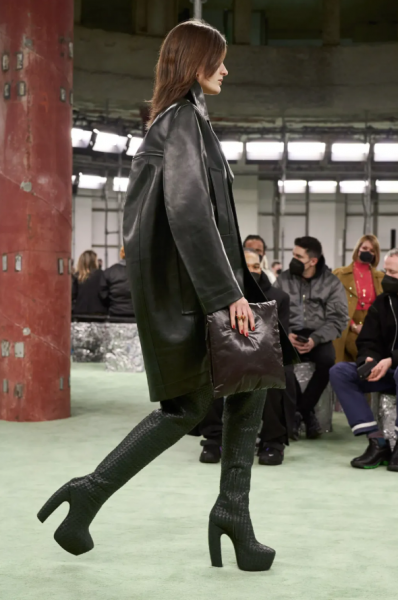 Bottega Veneta 2022-23 Fall/Winter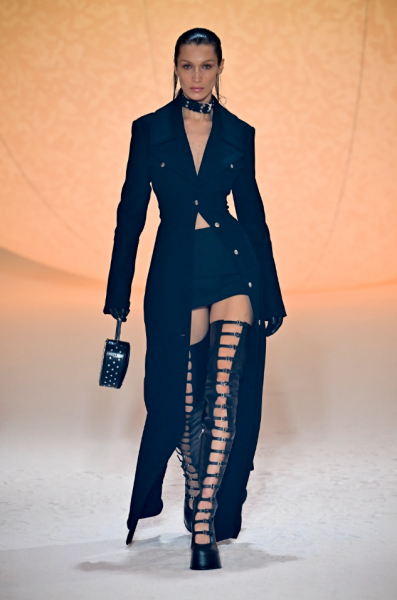 Ambush 2022-23 Fall/Winter
TAGS: FASHION , STYLE , TREND , 2022-23 FALL/WINTER , AMBUSH , BOTTEGA VENETA , PLATFORM HEELED BOOTS
!function(f,b,e,v,n,t,s)
{if(f.fbq)return;n=f.fbq=function(){n.callMethod?
n.callMethod.apply(n,arguments):n.queue.push(arguments)};
if(!f._fbq)f._fbq=n;n.push=n;n.loaded=!0;n.version='2.0′;
n.queue=[];t=b.createElement(e);t.async=!0;
t.src=v;s=b.getElementsByTagName(e)[0];
s.parentNode.insertBefore(t,s)}(window, document,'script',
'
fbq('init', '1771471336408346');
fbq('track', 'PageView');