With Pelin Taşkıran, Ala Tokel and Ezgi Hazelnut, we discovered that Huda Beauty Luminous Matte #FauxFilter Concealer, which illuminates the skin, hides imperfections and wraps the skin for a bright matte look all day long, is much more than a concealer, and we got a few tips for you.
Using make-up correctly with small touches and recognizing your own face creates completely different results. You can use Huda Beauty #FauxFilter Concealer, which is only sold at Sephora, for various purposes by applying it to different parts of your face with different techniques. With Pelin Taşkıran, Ala Tokel and Ezgi Fındık, we have experienced for you how different results can be obtained from a concealer by applying to three different face types.
Lifting Effect
Recently, everyone is trying different applications to make their face look tense. Just use Huda Beauty #FauxFilter Concealer for this. Fascinating with her beauty, Pelin Taşkıran gives her face a taut look by using a few tones of light concealer from her own skin tone. It creates a lifting effect by applying the concealer applied to the eyes, nose, lip edges and cheekbones upwards. Finally, she reveals her energy with her make-up completed with colored headlights.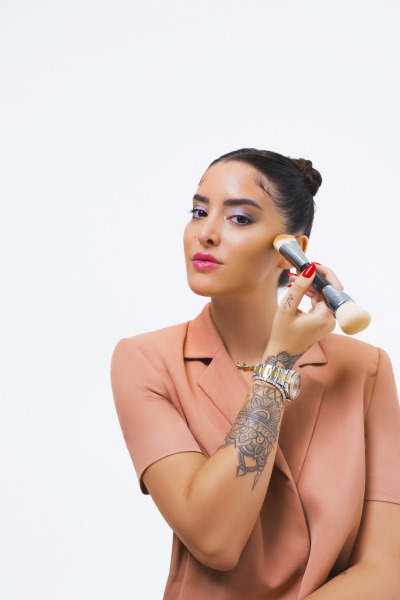 Multiple uses with less material
Ala Tokel, who has a place in the minds with her colorful nail applications, uses Huda Beauty #FauxFilter Concealer with features we have never known. It gives the impression of natural make-up by applying concealer to only the imperfections that it wants to hide on its skin. Ala makes her skin even more impressive by applying the liquid concealer to a few spots on her glamorous skin. The second tip we got was to create multiple uses for products with less make-up. Ala gives a lively look to the face with the blush obtained by mixing concealer and lipstick.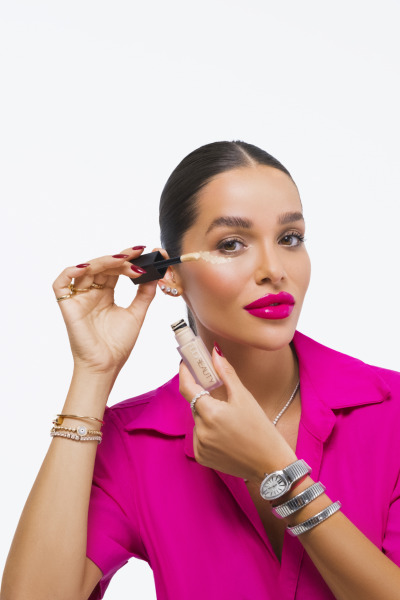 Fox Eyes
Finally, Ezgi Fındık creates impressive results by applying the concealer to various parts of the face. Ezgi creates a fox eye effect by first applying the concealer upwards around her eyes. Then it shows that concealer can be used on every part of the face. While it defines the eyebrows and lip line, it creates a 3D effect by applying it to the pit area of ​​the nose. It also shows that you can apply contours with the concealer that she applies to her cheekbone and chin.
Photo: Berat Capin
Video: Faruk Emin Kaba, Alper Ozdemir
Project Director: Melis Akcan
Project Specialist: İpek Elbeyli
Hair: Akin Unal
Makeup: Sephora Turkey, Cevahir Ogüner
Production: Bihter Neymen
Video Assistant: Berkay Can Yılmaz
Editing: Muhammed Diner
Hair Assistant: Hasan Guzeller
TAGS: SEPHORA , HUDA BEAUTY , ALA TOKEL , EZGİ FINDIK , PELİN TAŞKIRAN
!function(f,b,e,v,n,t,s)
{if(f.fbq)return;n=f.fbq=function(){n.callMethod?
n.callMethod.apply(n,arguments):n.queue.push(arguments)};
if(!f._fbq)f._fbq=n;n.push=n;n.loaded=!0;n.version='2.0′;
n.queue=[];t=b.createElement(e);t.async=!0;
t.src=v;s=b.getElementsByTagName(e)[0];
s.parentNode.insertBefore(t,s)}(window, document,'script',
'
fbq('init', '1771471336408346');
fbq('track', 'PageView');