Memories of Maison Adler are revived with the Ellada collection, which bears the ancient name of Greece. This collection is developed as a sort of homage to the land where Adler's love for art was riveted and his choice to open its doors to the world took its very first fruits. Edouard Adler, boy of the creator of the Adler brand name; They set out with the concept of ​​taking the jewelery home developed in Istanbul beyond the borders and wish to establish their household organization and their proficiency in jewellery. They opened their 2nd shop in Athens, which was the very first phase of their Geneva journey, on this roadway they began in 1960.
The memories etched in the memories throughout this journey that covers practically the entire of Greece are translated with colored stones and diamonds in the Ellada Journal. The geometric kinds of ancient structures and concepts come to life with the initial lines of its passionate nature, contrasts representing Adler's identity codes, and asymmetry plays.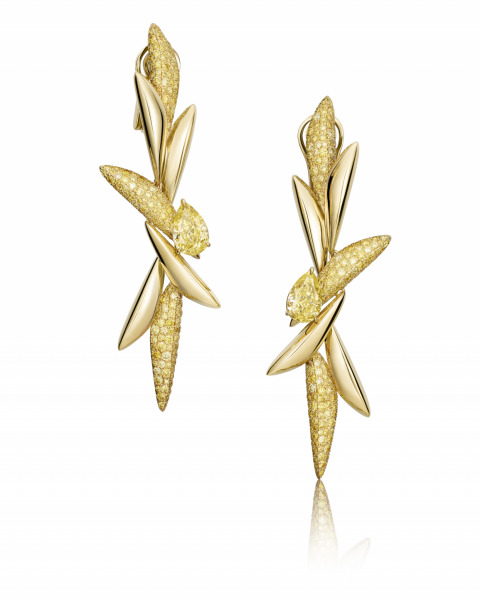 The Ellada Journal Evdokia, a brand-new addition to the collection, is created as a homage to Adler's appreciation for the kinds of nature. The remarkable environment of the island of Corfu, which marks completion of the travel path, colors the last pages of the logbook. Evdokia is her motivation; It takes its name from olive trees, which are a sign of fertility and peace, and are understood for their durability and shape. The century-old olive trees that cover the fertile slopes of the island use a golden olive oil with a unique taste, similar to the heat of the Mediterranean sun. Adler understands the refined jewelery analysis of this strong and calm charm with yellow diamonds on yellow gold. Similar to a golden olive oil drop shining in the sunshine, it is a 5.01-carat drop-cut Fancy Intense Yellow The diamond slides into the décolleté through the olive branches decorated with 720 yellow diamonds. The collection portrays the variety of nature with a natural rhythm, an unbalanced touch and contrasts offered to its texture.
!function(f,b,e,v,n,t,s)
{if(f.fbq)return;n=f.fbq=function(){n.callMethod?
n.callMethod.apply(n,arguments):n.queue.push(arguments)};
if(!f._fbq)f._fbq=n;n.push=n;n.loaded=!0;n.version='2.0′;
n.queue=[];t=b.createElement(e);t.async=!0;
t.src=v;s=b.getElementsByTagName(e)[0];
s.parentNode.insertBefore(t,s)}(window, document,'script',
'
fbq('init', '1771471336408346');
fbq('track', 'PageView');