Photo: Prada Beauty
Prada's new Instagram page, Prada Beauty, has been a popular topic of beauty talk for the past few days. The account, which started sharing with the hashtag 'Activating Beauty', finally introduced its mysterious representative and the exciting new member of the Prada collection.
Prada Beauty, which started working with a L'Oreal license in January 2021, released a men's perfume called Luna Rossa Ocean, which is the face of Jake Gyllenhaal, last year. Now it's time for another exciting name and another perfume. Emma Watson became the face of Prada Beauty and Paradoxe, the brand's first major women's fragrance in 8 years.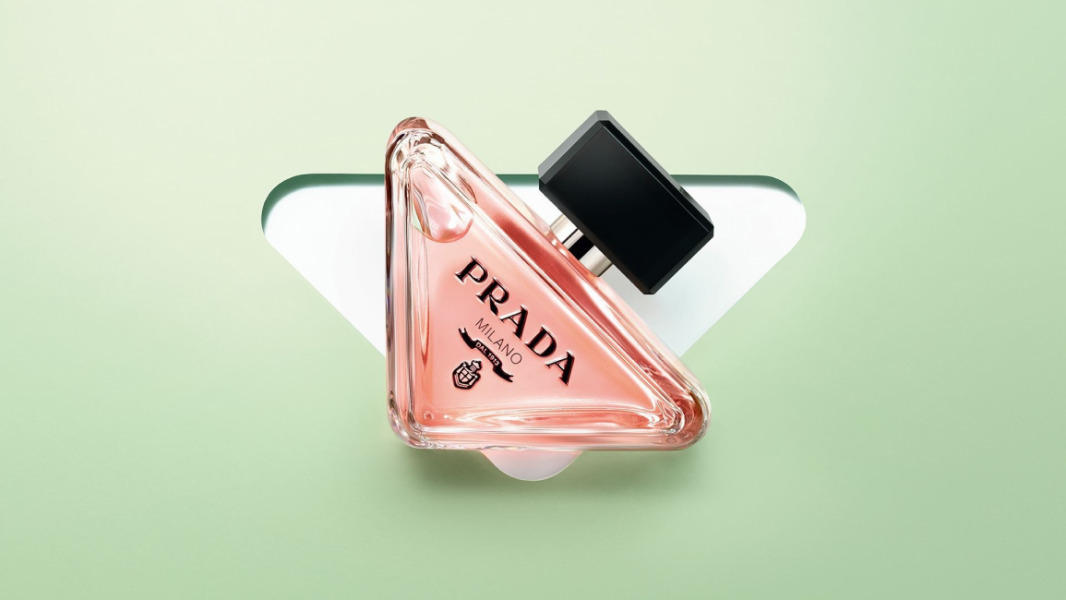 Photo: Prada Beauty
At first glance, Paradoxe, which draws attention with its bottle inspired by Prada's iconic logo, has a warm and floral character. Reinterpreting freshness with Neroli bud extract, Paradoxe gains a lively warmth with ambrofixTM coded bio-transformed amber. For a powerful yet comfortable intensity, serenolideTM – a groundbreaking musk molecule – comes into play.
Fresh yet warm, flighty yet intense: The contrasts in Paradoxe's formula shape the perfume's name and character. The union of Emma Watson and Paradoxe gains meaning in these contrasts. Saying that she found the concept of being a woman paradox interesting, Watson said, "When she learned that this new perfume would tell stories against the flow, 'That's how I feel too, like I'm always reading my own way and swimming against the current.' he adds.
Emma Watson has another role in Paradoxe's adventure. The beautiful actress is experiencing her directorial debut with the perfume's advertising campaign. The star, who has been in a close relationship with Prada for a long time, did not consider it possible to sit in the director's chair. 'No one has ever offered me a directing job. But I like to tell stories, I believe I am good at it and I have a vision.' he tells. Saying that when she read the creation story of Paradoxe, she felt that she was a paradox all this time, the actress is happy to be a part of a job that gives women more power, freedom and self-confidence.
Saying that Miuccia Prada is researching the history of beauty, beauty norms and archetypes for this perfume, Emma Watson underlines the Prada woman created by the creative director, who defies conventions and stereotypes but does not shy away from her femininity, and emphasizes what a spot-on name Paradoxe is.
After Paradoxe, which will start to take its place on the shelves on August 22, we look forward to what will be the next step of Prada Beauty. It is certain that exciting works will emerge from the vision of Prada Beauty, the beauty giant L'Oreal, and Miucca Prada, which is ready to reconstruct beauty codes with the signature of Prada.
TAGS: PRADA BEAUTY , EMMA WATSON , PARADOXE , PERFUME
!function(f,b,e,v,n,t,s)
{if(f.fbq)return;n=f.fbq=function(){n.callMethod?
n.callMethod.apply(n,arguments):n.queue.push(arguments)};
if(!f._fbq)f._fbq=n;n.push=n;n.loaded=!0;n.version='2.0′;
n.queue=[];t=b.createElement(e);t.async=!0;
t.src=v;s=b.getElementsByTagName(e)[0];
s.parentNode.insertBefore(t,s)}(window, document,'script',
'
fbq('init', '1771471336408346');
fbq('track', 'PageView');