Gucci 2022 Spring/Summer
You may remember how powerful cowboy hats were in the fashion world 20 years ago. This characteristic accessory, which is frequently seen in Justin Timberlake's famous MTV Music Awards appearance or Destiny's Child's concert styles, is making a fast entry into the 2022 Spring/Summer season as an extension of the Y2K trend.
Among the brands that include the hat detail reminiscent of the Wild West in their collections, there is also the recent favorite KNWLS. Gucci, on the other hand, prefers to prove that it can be used with more classic pieces apart from the elements of the 2000s. If you are thinking of including cowboy hats in your summer style, you can start by deciding which period you want to adapt to. To reflect the Y2K trend, low waist jeans and crop tops can work for you, or you can interpret them in a more modern way with minimal dresses.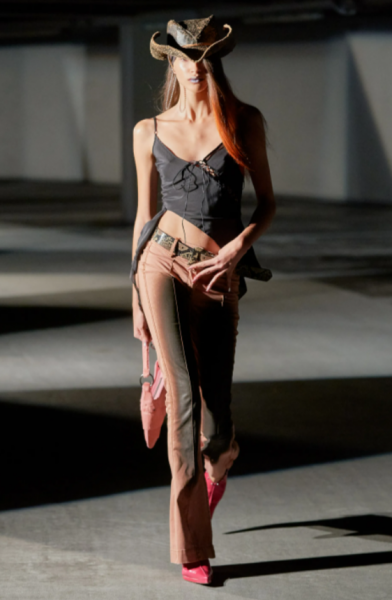 KNWLS 2022 Spring/Summer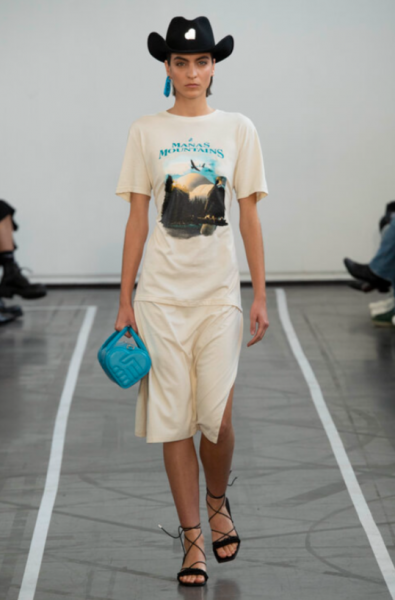 Ester Manas Spring/Summer 2022
TAGS: COWBOY HAT , TREND , FASHION , STYLE , SPRING / SUMMER 2022 , GUCCI , KNWLS , ESTER MANAS
!function(f,b,e,v,n,t,s)
{if(f.fbq)return;n=f.fbq=function(){n.callMethod?
n.callMethod.apply(n,arguments):n.queue.push(arguments)};
if(!f._fbq)f._fbq=n;n.push=n;n.loaded=!0;n.version='2.0′;
n.queue=[];t=b.createElement(e);t.async=!0;
t.src=v;s=b.getElementsByTagName(e)[0];
s.parentNode.insertBefore(t,s)}(window, document,'script',
'
fbq('init', '1771471336408346');
fbq('track', 'PageView');