Amber Heard has not only lost the argument against her ex-husband, Johnny Deppshe will also have to pay a hefty sum of around $15 million, which is very complicated to happen, since not even adding the salaries she has received for all her movies, she does not reach the figure of $10 million.
It is extremely complicated to reach the exact figures of Heard in all her films, but the estimate, according to reports, between 2013 and 2019 she accumulated $10 million for her work as an actress and sponsorships with the different brands that used her as image.
Assuming she did not spend any of all the income she had in that span, then she could pay not the full amount and would be bankrupt.
Amber Heard is not solvent to pay the debt to Depp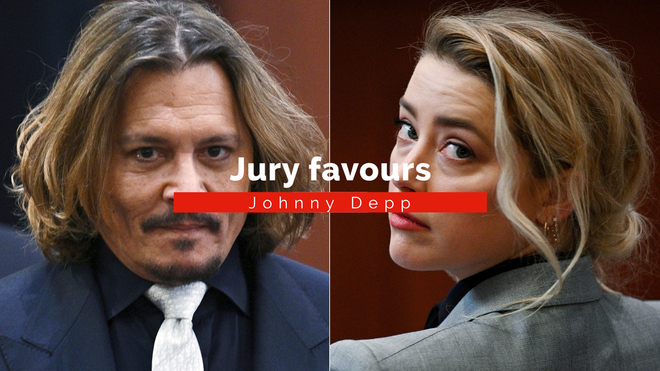 Considering the figures that are handled in the reports, Heard would not be solvent enough to pay her ex what the Justice determined at the beginning of June. The actress's lawyer, Elaine Bredehoftrevealed that each client could not afford what was being asked of her: "No, absolutely not. She is bankrupt".
Hollywood does not seem to be the place for Amber Heard, who was seen in New York buying second-hand clothesalthough these images were questioned, who is already thinking about her new strategy with an interesting agreement with a major publishing house to tell, in first person, her story.
Difficult future for Amber Heard
"Amber considers her Hollywood career to be over She's already in talks and excited about the book. At this point, she has nothing to lose and she wants to tell all, "said a source close to the actress.
While the Hollywood world seems to be turning its back on her, Amber Heard is hoping that every upcoming release, "Aquaman and the Lost Kingdom," will give her a financial break by providing her with a significant sum of money if the box office goes as expected. In that case, the actress would have another open door in case the universe of Mera, her character, expands.
(function(d,s,id){var js,fjs=d.getElementsByTagName(s)[0];if(d.getElementById(id))return;js=d.createElement(s);js.id=id;js.src="