The orange tones of the sunset colors, which adorn the dreams of what peace looks like, are meeting with us in Bodrum this year as well. Shaped by the inspiration of a sparkling sunset, Bulgari 2022 Resort collection consists of limited edition jewellery, watches, bags, sunglasses and textiles that invite you to enjoy life freely and enjoy the moment.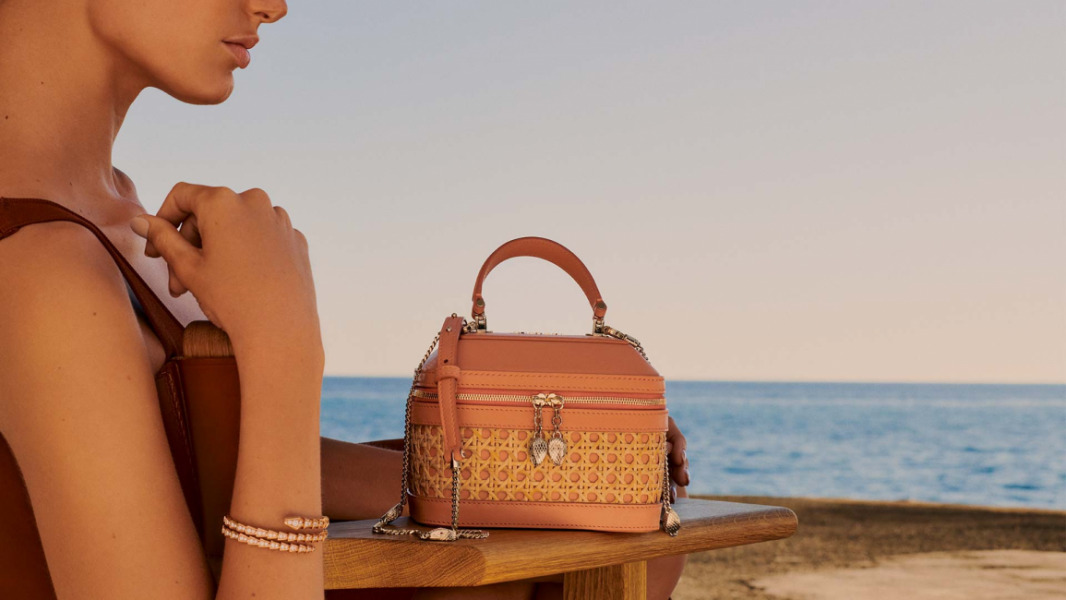 Offering a dream that is good for the soul, the collection draws attention to details to rediscover the beauties of life. In the details, where we witness the miraculous meeting of color and light, the sunset, one of the most fascinating landscapes of nature, continues to come to life in unique forms. The breathtaking dance of these warm and sensual tones, which fills everything it touches with beauty and splendor, is now reaching the Bulgari world and of dolce vita offers an opportunity to enjoy its fascinating spirit.
From the Bulgari necklace, which has become one of the icons of the jewelery world, to the Bulgari watch, which offers satin smoothness, all the pieces in the collection bear the traces of strong design and timelessness. The practical but sophisticated Bulgari branded tote bag, produced from beige raffia with coral Carnelian leather details, represents a comfortable elegance extending from beach style to daily life. The Serpenti Forever jewelry box, which fascinates with its sculptural form, is one of the attraction points of this unique collection. The most important feature is that it will carry the name of the holiday region where it was purchased forever and bring your memories with it.
The must-haves of the season are multi-purpose colored shellies worn on the neck or wrist, used to style hair or personalize hats, silk scarves that can be used as pareo, hypnotic micro-scale, oversized square and frameless Serpenti with lenses ranging from purple to orange like a enchanting sunset. It will go great with Vipermesh sunglasses.
To view the Bulgari 2022 Resort collection Basement You are invited to the store.
TAGS: BULGARI , SEPENTI , 2022 RESORT , BODRUM
!function(f,b,e,v,n,t,s)
{if(f.fbq)return;n=f.fbq=function(){n.callMethod?
n.callMethod.apply(n,arguments):n.queue.push(arguments)};
if(!f._fbq)f._fbq=n;n.push=n;n.loaded=!0;n.version='2.0′;
n.queue=[];t=b.createElement(e);t.async=!0;
t.src=v;s=b.getElementsByTagName(e)[0];
s.parentNode.insertBefore(t,s)}(window, document,'script',
'
fbq('init', '1771471336408346');
fbq('track', 'PageView');